About Us
Choo Kim Soon Plastic Manufacturing Sdn Bhd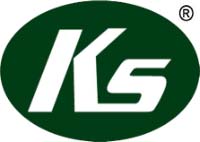 Choo Kim Soon Plastic Manufacturing Sdn Bhd is a leading manufacturer of quality plastic products and injection molding components.
Established since 1961 with over 58 years of experience in plastics and injection moldings.
We specialized in manufacturing a wide range of plastic products, especially TOOTHBRUSHES and STANDS for laptop, tablet & mobile.
Our KS Brand Name is derived from the initial name of our Managing Director; Mr Choo Kim Soon. KS Brand has been registered & patented in several countries since year 2003.
Quality Products & Best Services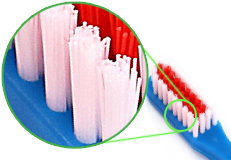 Our products are guaranteed of their excellent precision and quality.
We continue to maintain our competitive pricing policy without compromising the quality of our products, service and prompt delivery.
We are committed to excellence as we embark and invest in new technology and innovation, to ultimately provide value to the most important people in our business, our customers.
Our Premise
Currently, our factory is

located at Taman Johor Jaya, Johor Bahru, Malaysia on approximately 169,000 sq. feet land.
Our Partners
Our KS toothbrush is 100% exported to foreign market and our partners include counties like USA / EUROPE / CHINA / INDIA / AFRICA / BRAZIL / S.KOREA/JAPAN / UK / MIDDLE EAST / AUSTRALIA / TURKEY / THAILAND/ CAMBODIA & OTHERS.
TradeShows/Fairs/EXPO & Exhibitions
We have actively participated in more than 50 worldwide events of International Standard over the past 10 years.
We believe that in committing ourselves to the production of quality products and providing our clients with our best services, we will not only satisfy and meet our clients' demands and expectations, but also grow and benefit from success.
Vision
CREATE A TOOTHBRUSH everyone needs in their life for the freshest and brightest smile in the world.
Mission
Our mission is to keep improving our KS TOOTHBRUSH so it maintains product excellence, ensuring it provides the highest-quality, most affordable pricing, and best service to our world-wide customers.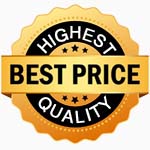 Company History
70's-80's
Far from the large manufacturing company Choo Kim Soon Plastic Manufacturing is known as today, it began business operations out of a small shop lot (of only 1,500 square feet!) in Johor Bahru Town, Malaysia, by leasing a few machines for RM10,000 for the first 3 years of production in the 1970's. The company started its plastic injection business by making spare parts for elevators & lifts, industrial and engineering components. Ten years on and business grew began to grow gradually and with it, so did manufacturing, with industrial and automotive rubber parts added to the production line.
90's
As we entered the early nineties, the company began to look for more opportunities and started focusing on the toothbrush industry and other related household products, such as clothes hangers, combs, soap holders, etc. as subsidiary products.
2000's
The new millennium brought about a market trend change, as technology advancement evolved the industry into an IT world. Choo Kim Soon continued to cater for the needs of the market, which led us to expand our production line into mobile and PC stands, as well as developing a few innovative products, which include our renowned Masker and Auto Stop Funnel.
2005
Our Director was interviewed by Modern Plastics, following the creation of the company's new electric toothbrush design, with just one moving part. This Article was published in May 2005 and from this time our business has grown in leaps and bounds through the later 00's.
2010-current
Our company has evolved over the years, from its humble beginnings in the 70's to being currently ranked as one of top four toothbrush manufacturer in Malaysia. Currently, we are the only toothbrush manufacturer in Malaysia working under and for our own brand. By doing this, we continue to expand our whole production line steadily each year whilst keeping costs in check, to continue providing best quality and best price to our existing and new clients.
Currently, our KS toothbrush is 100% exported to the foreign market, with partners located all over the world, including countries such as; USA / EUROPE / AFRICA / BRAZIL / S.KOREA/JAPAN / MIDDLE EAST / AUSTRALIA / THAILAND AND CAMBODIA. We are continuously seeking more partners and welcome all trading companies, importers and exporters, wanting to work together to bring our brand to the rest of the world! OEM is most welcome too!

A member of MATRADE since 1996 (Reg. No. 16560)
Please visit our Display Booth No. 266 (Plastic & Packaging – Booth Cluster No.6) at MECC, MATRADE KL
Our past TradeShows/Fairs/EXPO & Exhibitions:
2019
June 23-25, SAITEX 2019 • Gallagher Convention Centre • Johannesburg, SOUTH AFRICA
2018
Aug 5-7 Banda Aceh, INDONESIA
Nov 5-10 Shanghai, CHINA
2017
Jul 5-7 KLCC, MALAYSIA
Jul 13-16 Bangkok, THAILAND
Sept 18-21 PWTC, MALAYSIA
Nov 23-25 Jakarta, INDONESIA
2016
Apr 1-3 Phnom Penh, CAMBODIA
May 13-16 Yiwu, CHINA
Sept 16-18 Nairobi, KENYA
Oct 14-16 Makassar, INDONESIA
Dec 7-11 Jakarta, INDONESIA
2015
Apr 19-23 Bangkok, THAILAND
May 12-14 PWTC KL, MALAYSIA
Jul 8-10 Suntec, SINGAPORE
Sep 30 – Oct 3 Yangon, MYANMAR
2014
May 28-June 02 Algiers, ALGERIA
June 4-6 PWTC KL, MALAYSIA
Oct 1-4 Yangon, MYANMAR
Oct 20-22 MATRADE KL, MALAYSIA
2013
Apr 12-15 HKTDC, HONG KONG
June 28-30 Phnom Penh, CAMBODIA
Sept 5-8 Yangon, MYANMAR
Nov 26-28 MATRADE KL, MALAYSIA
Dec 12-14 New Delhi, INDIA
2012
Apr 12-15 AsiaWorld Expo, HONG KONG
Oct 12-15 AsiaWorld Expo, HONG KONG
Nov 11-13 PLMA Chicago, USA
Nov 26-28 MATRADE KL, MALAYSIA
2011
Aug 18-20 Mumbai, INDIA
Nov 23-25 Mumbai, INDIA
2010
Apr 12-15 AsiaWorld Expo, HONG KONG
Oct 12-15 AsiaWorld Expo, HONG KONG
2009
Jan 07-10 CES Las Vegas, USA
Oct 12-15 AsiaWorld Expo, HONG KONG